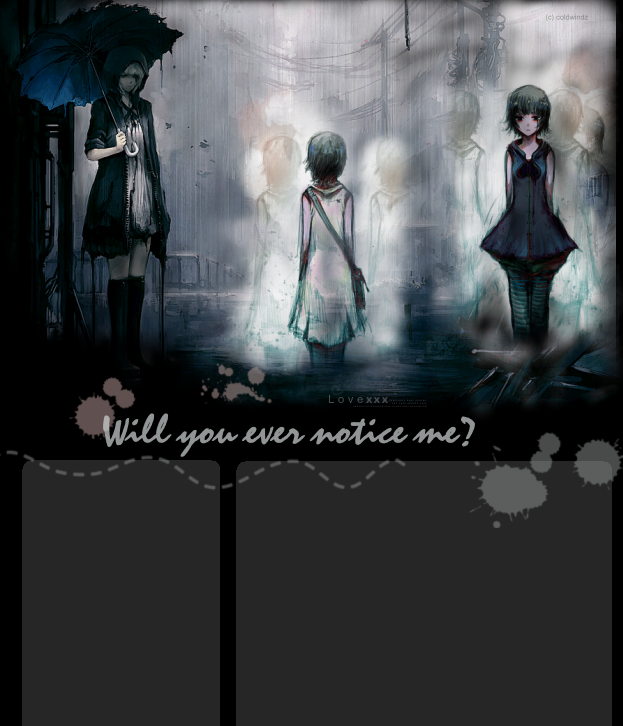 PROFILEY

Nicole Lim Khai Xin. .
I'm going to 15th soon after this August
I'm an ordinary girl in SMK USJ12.
I Lovessssss my pet FAMILY. .
Hope the readers will like my blog. .
Enjoy your life peops. .
LOVE LOTSSSS. . .
Wanna know more about me?
Sure you can
Do read my blog always!!
Keep me update frens!!

Nicole's chat box is for CHATTING. So please do chat here. You can talk about everything you want. No spammer please. Enjoy.!! Y
Escapes !Y
# LEE JIE YU♥♥♥♥♥
# Aoron(Fahrenheit)
# Calvin(Fahrenheit)
# Jiro(Fahrenheit)
# Chun(Fahrenheit)
# 6S(2007)

ARCHIVES;
CREDITS;
Designer
Photobucket.
Blogger.
Blogskins.
Picture 1
Picture 2
Splatter Brushes
Lyrics of the song "Notice Me" by Zetta Bytes

Saturday, November 19, 2011
2:21 PM
Few more hours and Im going to meet Thomas Jack!
Oh well, not a big fan of them but their songs are quite nice :)
Just a short one for today.
Ciao, world!
Will you ever notice me...

Friday, November 18, 2011
12:29 PM
Deleted all the posts. Hopefully will change my blog skin? Only if I remember how to change :/
Its really "early" and I guess is time for me to sleep :)
Wishing everyone a very good er. . . Morning?
Ciao, world!
Will you ever notice me...